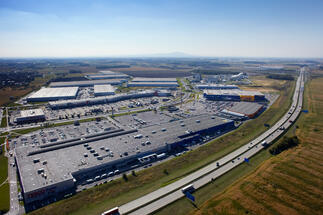 The transactions include:

• 20,620 square metres, of which 10,590 square metres is a lease renewal and 10,030 square metres is a new lease, in Building 3 at Prologis Park Wrocław;

• 16,380 square metres, which is a lease renewal in Building 1 at Prologis Park Chorzów.

Raben Polska has been a customer of Prologis since 2004. Currently, the company occupies more than 100,000 square metres of distribution space at eight Prologis buildings across Poland.

"We are proud that Raben Group, a company with more than 80 years of presence in the European market, has been choosing Prologis' offer for 10 years and continues to do so," said Michał Czarnecki, Vice President and Head of Leasing Prologis in Poland. "What makes our offer stand out is the top quality of facilities and their strategic location that enables flexible storage and efficient distribution to local markets and to neighbouring countries."

Prologis is the leading provider of industrial real estate in Poland with more than 2 million square metres of logistics and distribution space as of 31 March, 2014.
Prologis