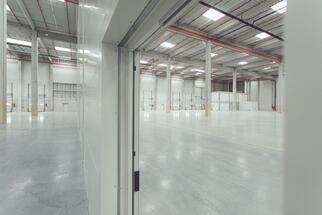 Prologis is committing to making it easier than ever for customers to create suitable workplaces for colleagues with disabilities, providing enhanced quality of life while also helping them find the best possible workers to drive their businesses forward.
"We are proud that Prologis' newest unit in Szigetszentmiklós has become the first of any leading logistics parks in Hungary to receive the Access4you guideline certification. By ensuring accessibility, we can make our properties open to even more potential employees. We're delighted not only to have found a common set of values and an expert partner on such an important issue, but also to be able to implement the practical experience gained at this park when creating workforce-friendly and diverse environments at other developments," says Máté Szoboszlay, Capital Deployment Director at Prologis Hungary.
"It is wonderful to see worker-friendly spaces becoming ever more prevalent at Prologis parks. We are determined that our customers should be able to recruit the best employees around, because we know how big a difference having the right people can make to a business. Increased efficiency, development in the organizational culture and long-term value creation are only some of the benefits of diversity," said Judit Halmi, Brand Manager at Access4you.
The latest report by The Valuable 500, an international association for social inclusivity, highlighted an increased emphasis on creating accessible community areas around the world. And with governments encouraging the creation of such spaces through new regulations and guidelines, Prologis is proud to proactively apply the latest thinking on the topic at its new developments.
Whether it's helping customers attract the right employees, making sure those employees feel at home in our parks, or providing the conditions to drive customers' businesses forward, satisfaction is… Made in Prologis
Prologis