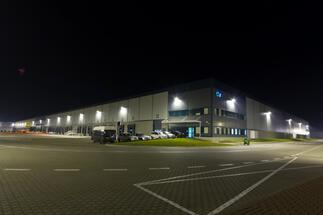 Prologis has been working closely with L'Oréal Poland in Poland since 1999. Initially, the company leased distribution space at Prologis Park Błonie, moving to Prologis Park Błonie II in July 2010.
Colliers International real estate advisory company acted as the transaction broker.
"We are delighted to be extending our relationship with such an important customer as L'Oréal Poland. For 15 years Prologis' distribution facilities have been meeting L'Oréal Poland requirements, enabing the company to operate at the highest level possible," said Emilia Szyszka, leasing manager Prologis.  "The location of the park, the quality of the facility, the access to a high-skilled employee base and the proximity of business partners are the key advantages for our customer."

"Thanks to the focus and flexibility of both Prologis and L'Oréal Poland we were able to complete the negotiations in a very short period of time. The transaction reinforces the strategic importance of Błonie and Warsaw Zone II as a distribution hub for major international companies," said Tomasz Kasperowicz of Colliers International Poland, which represented L'Oréal Poland in the transaction.
Prologis Park Błonie II currently consists of three distribution facilities totalling 112,000 square metres with the potential for an additional 121,000 square metres of development. The park is located within the Industrial Zone Błonie-Pass, three kilometres west of Błonie town centre, 0.5 kilometres from the E30 route (Berlin-Poznań-Warsaw-Biała Podlaska) and 10 kilometres from Tłuste Junction.
With its active engagement in five countries across the region (Poland, the Czech Republic, Hungary, Slovakia and Romania) and a portfolio of more than 4.1 million square metres, Prologis is the leading provider of distribution facilities in Central and Eastern Europe (as of 30 September 2014).
Prologis