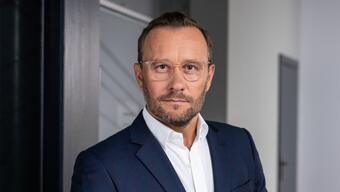 - How has this year been for your business so far? What major transactions have been signed?
- We entered the pandemic period with the highest quality portfolio and the healthiest balance sheet we had ever had. Over the second quarter, Prologis turned in a strong result both globally and in Europe despite the ongoing uncertainty due to COVID-19. The leasing activity in our portfolio, the market fundamentals, valuations and rent collections are all trending favorably, and Prologis has adjusted its guidance globally based on a more positive outlook for the second half of 2020. In Central Europe (Poland, Czech Republic, Slovakia and Hungary), we ended the second quarter of 2020 with a total portfolio of 4.27 million square meters. Occupancy was high at 95.9% compared to 95.5% in the first quarter of 2020.
In Hungary, we have recently announced the expansion of our portfolio with the acquisition of 13 hectares in the highly sought-after Budapest logistics market. The new site is located just across the road from our fully developed and leased Prologis Park Budapest-Sziget next to the M0 motorway, providing excellent connectivity to all the important transportation routes. The new park, called Prologis Park Budapest-Sziget II, has all the necessary building permits and a development potential for two modern facilities totalling 60,000 square meters. Depending on customer needs, we are able to deliver both speculative and BTS facilities.
Also, in June we signed three transactions for 38,600 square meters with our long-term customer FIEGE at Prologis Park Budapest-Harbor, of which 19,600 square meters are new leases, including our recently completed Building 11 totalling 14,000 square meters. FIEGE has been our customer in the park for more than a decade, and we are very glad that they have decided to further expand their operations there. Recently, we have signed two significant transactions at Prologis Park Budapest-Sziget totalling 65,000 square meters. These transactions prove that working hard to build long-term relationships with our customers and providing flexible solutions to their pain points pays off.
- How much did the COVID-19 pandemic affect your workflow in spring?
- Our assets in Europe are located in the largest consumption markets and key logistics hubs, which we believe will prove to be most resilient in an economic downturn. The vast majority of our customers in Europe remained open for business and, even at the peak of the COVID-19 outbreak in March and April, 95% were still open. Furthermore, none of our assets were closed by government order or due to health-related concerns. Starting from mid-March through early April, our proprietary data reflected a double-digit increase in proposal and lease generations (leading indicators of lease signings) in the U.S. and Europe. Then activity and utilization improved sharply in May. Reflecting continued demand for warehouse space broadly, lease proposals were up about 5.4% year-over-year in April and May within our portfolio, adjusted for size.
- It was recently announced that you have expanded your portfolio in Hungary by purchasing a 13-hectare plot. Is there already a schedule for the two buildings with a total of 60,000 square meters?
All our Hungarian parks, currently nearly fully let, are primarily located next to highways and other strategic transportation routes. Given the success of Prologis Park Budapest-Sziget, we feel confident about further investment in this area.
- It seems that you are optimistic: what trends do you forecast in the logistics market?
Based on the findings of our COVID-19 special report series, the pandemic has accelerated changes in the retail environment and has significant implications for logistics real estate. We expect that the slowdown in demand caused by the pandemic will be short-lived as logistics real estate is poised to benefit from the acceleration in the transition to e-commerce. In Europe, its penetration levels today average 11%. Every 100 bps of additional e-commerce adoption could translate to almost 2.0 million square meters of incremental logistics real estate demand. Prologis Research has also found that planning for future disruptions could gradually push many industries toward a greater diversity of manufacturing locations, including on- and near-shoring. Low-cost production centers, such as Central and Eastern Europe, are beginning to see increased interest. However, these changes are likely to be a long-term trend that plays out over several years.
- How have tenant expectations changed, especially with regard to slowly but surely rising rents?
- Ensuring safe operations and the protection of employees' health is a top priority for us and our customers alike. Our experience is that most customers expect us to be innovative, to provide them with data about the latest trends in the market so that they can see what works best with their business model. Thanks to our global scale, we have the ability to act quickly, run pilots, and try things out. In addition, sustainable building certifications, such as BREEAM, have become increasingly important for customers. The goal of implementing green solutions is not only to achieve a certain amount of cost reduction; it is part of our customers' environmentally responsible thinking as well. Another crucial topic in logistics real estate is labor. According to a report our research team published earlier, labor supply and retention are among our customers' biggest concerns. We work to address these pain points by offering more than just warehouse space to our customers – we design our parks to support the wellbeing of their employees, too. A growing number of our sites in the CE region, such as Prologis Park Budapest-Harbor and Prologis Park Budapest-Gyál in Hungary, include barbecue relaxation areas and green outdoor spaces with a five-a-side football pitch. In Budapest, we organize a football tournament to encourage our customers' employees to enjoy sports and to promote a wider sense of community in our parks, although this year the event had to be cancelled for obvious reasons.
We also know how important smooth and efficient operations are for our customers, which is why we have launched the Prologis Essentials Marketplace. This new platform conveniently brings them all the setup and operational equipment needed for a quick and carefree start. Together with trusted vendor partners, we will take care of their setup sourcing – making our customers' life easier and freeing up valuable time for them. The platform benefits existing customers as well by providing a simple means for upgrading, expanding or replacing interior products. We continuously look to provide meaningful solutions such as these to keep our customers' businesses ahead of what's next.
- Are automotive suppliers and e-commerce players still the biggest tenants?
- The lockdown period has been challenging for the automotive industry, but this segment of the economy is also undergoing structural changes. Gradual withdrawal from the just-in-time system towards an increased inventory of parts can secure the continuity of production during unpredictable events such as a lockdown or a border closure. In Q2 and Q3 we signed three new contracts with companies from the automotive industry in Central Europe, including one in Hungary at Prologis Park Budapest-Harbor.
- In which region beyond the M0 motorway do you see significant development potential?
- Looking at the Budapest market as a whole, we see significant development potential in the South-Pest region, in the area of Szigetszentmiklós and Gyál. If the western and southern regions of Budapest become saturated, further expansion may even shift towards the eastern and north-eastern regions of the capital.
- Is there competition between the Central and Eastern European countries in terms of logistics locations / services, or do we rather complement each other? What makes us a weaker player and what do we do better than the others?
- The logistics markets are independent. There are only a few cases when there is competition for large pan-European projects. The situation is different in the case of production projects with government grants. There the competition is much stronger.
- What is your PARKlife initiative about?
- At Prologis, we put our customers at the very heart of our business. We go beyond providing only four walls and a roof of a warehouse, and strive to create spaces and places where our customers' business can thrive, where their employees enjoy coming to work and where communities and nature can flourish. When our customers move in to one of our parks, they become part of the Prologis family and benefit from a range of park-wide services and amenities, including park security, green spaces, travel solutions and support from our dedicated in-house property management team. These services are the foundations of our PARKlife concept, which is a pilot project that began in five Prologis Parks located in Central Europe. Over the coming years, we intend to implement the concept throughout all our Prologis Parks in the region.
Raktarkereso.info