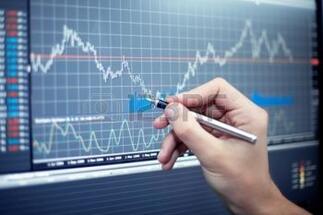 In the fourth quarter of 2016 three developments were handed over increasing new supply by 32,500 sq m, including Goodman Gyál Logistics Centre's new building (21,700 sq m), Airport City G (7,400 sq m) and the extension of Bunzl Warehouse in Biatorbágy (3,400 sq m). Two industrial parks' area were reduced due to owner occupation.
The modern industrial stock in Budapest, and its surroundings stands at 1,934,950 sq m at the end of Q4 2016.
Total leasing activity amounted to 133,460 sq m in Q4 2016, which marks a 58% increase on the previous quarter and a 64% raise on a yearly basis. Renewals accounts for 39% of the total take-up, while the share of new lease agreements made up 23% and expansions 5%. Three large pre-leases were signed during the quarter, totalling 44,520 sq m and representing 33% of the total demand of Q4 2016.
BRF registered 27 industrial transactions in the fourth quarter, out of which six lease agreement exceeded 10,000 sq m. The average deal size was 4,943 sq m, 81% higher than the last quarter's result.
97% of the leasing activity was recorded in logistics parks where the average deal size was 5,630 sq m. The average deal size in city logistics schemes equated to 1,000 sq m.
The largest lease was signed in Inpark Páty, a pre-lease agreement on 23,400 sq m. The largest new lease was signed in Prologis Park Budapest - Sziget on 13,730 sq m. The largest renewal was a 21,800 sq m deal in Bilk and the largest expansion took place in Prologis Park Budapest - Sziget on 2,100 sq m.
The vacancy rate declined 0.8 percentage points q-o-q reaching 8.1% at the end of Q4 2016. In total 155,970 sq m is currently vacant and there is no scheme offering more than 10,000 sq m available adjecent space.
Net absorption remained positive over Q4 2016 and amounted 38,990 sq m.
BRF