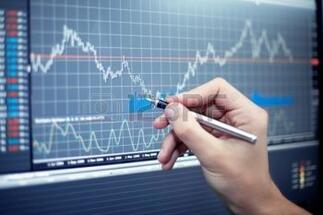 In the third quarter of 2017, two buildings were added to the industrial stock with a total size of 26,670 sq m. A new warehouse was delivered to Kühne & Nagel at the logistics park Inpark Páty, and an additional 3,600 sq m previously owner occupied warehouse was also added to the stock.
The total modern industrial stock in Budapest, and its surroundings, stands at 1,980,460 sq m as of the end of Q3 2017.
Total demand amounted to 122,020 sq m in Q3 2017. It shows a 44% increase over the figure noted in the same period of the previous year. Proportion of renewals was 68%; whereas the share of new leases was 19%. Two pre-leases were signed during the quarter, totalling 14,420 sq m; this represented 12% of the total take-up. Expansions accounted for 1% of the total lease volume.
19 leasing transactions were recorded in the third quarter, out of which four agreements were signed for more than 10,000 sq m. These four accounted for 73% of all leased area. The average transaction size was 6,422 sq m in the quarter; median of the registered deals was 2,200 sq m. This reflects a larger number of smaller lease agreements, typically below the average transaction size.
99% of the total leasing activity was recorded in logistics parks where the average deal size was 7,114 sq m. The average deal size in city logistics schemes was 540 sq m.
The largest transaction of the quarter was a 37,510 sq m renewal at Prologis Park Budapest – Üllő. The largest new lease was signed in Prologis Park Budapest – Gyál for 19,590 sq m.
The vacancy rate stagnated at the record low level of the previous quarter; share of vacant space was 5.5% at the end of Q3 2017. In total, 109,905 sq m is currently vacant, and there is no existing scheme to offer more than 10,000 sq m of contiguous space.
Net absorption remained positive in Q3 2017 and amounted to 25,005 sq m.
BRF