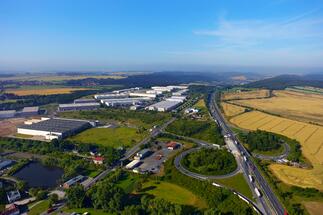 The agreement also includes the extension of Sportisimo's existing lease of 23,900 square metres, bringing the retailer's total occupied area to 58,100 square metres.

"Sportisimo has successfully carried out operations from Prologis Park Prague-Rudná for quite some time, which is largely due to the park's ideal location for regional distribution," said Martina Kudláčková, Purchasing and Marketing Director, Sportisimo. "Currently, we are focused on expansion in European markets, which led to our decision to expand within the park, a strategic move that we believe will ultimately strengthen and grow our business."

Sportisimo's existing 23,900 square metre facility (DC18) will be expanded with the adjacent 34,200 square metre facility, which will adhere to the latest sustainability standards and be submitted for BREEAM accreditation.

"Prologis Park Prague-Rudná offers a range of flexible solutions and facility sizes that are customizable to suit the needs of our clients from all industry sectors," said Martin Baláž, director of leasing and development, Prologis Czech Republic and Slovakia. "Sportisimo's decision to expand its presence here by an additional 34,200 square metres is testament to Prologis' excellent property management team and strategic ability to provide tailored solutions to meet the exact requirements of all of our customers."

Real estate agency Cushman and Wakefield facilitated the transaction.

Located just off the D5 highway, 20 minutes from Prague's city centre, Prologis Park Prague-Rudná currently comprises 18 buildings totalling 175,000 square metres of state-of-the-art distribution space.

Prologis is one of the leading providers of distribution facilities in the Czech Republic with more than 985,000 square metres of logistics and industrial space (as of March 31, 2016).


Prologis