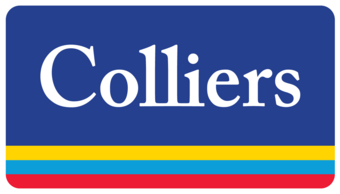 As for the WELL certification- focusing on human health, while we have only seen pre-certifications in the past, two buildings attained final WELL certification last year. Beside these, 6 buildings have attained pre-certification and several ongoing projects are registered.
The social responsibility of developers and owners is demonstrated by the fact that more and more buildings are being awarded the Access4you certificate, which is a trademark of Hungarian origin but registered as a European trademark. Access4you certifies the accessibility of buildings for different user groups with special needs.
The office market in Budapest will see an increase of nearly 180 000 m2 of green office space in 2021. There has been a significant increase in new build stock, with almost all new office buildings becoming green certified. This alone amounted to 160 000 m2. Although the total floor area of the existing building certifications was 150 000 m2, the total floor area increased only slightly due to non-renewed and expired certifications.
All in all, 44% of all modern office space, 1 750 000 m2, is considered green. It is also worth looking at the number of buildings, which according to our database is 100 certified buildings, representing around 24% of the total modern stock.
While it used to be true only for the office market that no new office building would be built without some kind of green certification, this now seems to be true for industrial properties as well. Similarly to the refurbishment and greening of previously built stock, and attaining the related certification in connection with this.
CTP has undoubtedly taken the biggest step in greening its existing stock and has achieved BREEAM In-Use certification for its entire portfolio. This represents more than 20 buildings in Hungary alone. In addition, they are planning to install solar power plants on the roofs of many of their buildings.
ESG is a topic that we are probably hearing more about than green certifications, and we will hear even more in the future. The acronym ESG stands for Environment, Social and Governance.
"It is important to note that ESG is not a certification (although there are companies that issue such ratings) and not a mandatory regulation (for now), but rather a set of sustainability guidelines on how a company should operate in the three areas above. ESG reporting has no fixed format, and the importance of each topic depends largely on the activities of the company concerned. There are, however, recommendations or standards, such as the widely used GRI (Global Reporting Initiative) or the GRESB (Global Real Estate Sustainability Benchmark) for measurability specifically for the real estate sector." – added Norbert Szircsák, Director of Green Building Certification Services at Colliers Hungary.
The measurability of ESG aspects is therefore not yet truly standardised. This is why green certifications such as LEED and BREEAM have been developed in the past to measure the sustainability of buildings, and can also serve well in ESG reporting for real estate.
The WELL certification is poised to be the key to the solution for Social issues.
Colliers