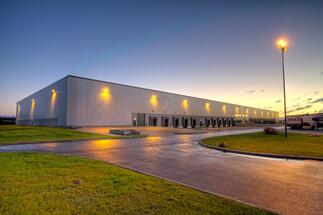 "Our 197 RTV EURO AGD stores located in 111 cities throughout Poland, together with our webstore Euro.com.pl, depend on a seamless, efficient logistics operation. Distribution facilities are an important part of the supply chain and for this reason we rely on Prologis to provide the high level of service and strategically located facilities' to contribute to our success." – said Andrzej Czarnecki, Development Director for Euro-net.
Kamila Pruk, Leasing Manager Prologis in Poland added: "Over the past five years we have developed a strong relationship with Euro-net. During that time the company has grown dramatically, taking full advantage of the opportunities afforded by e-commerce. We look forward to many years continued success together."
Prologis Park Janki consists of three buildings totaling 98,200 square metres of modern distribution space. The Park is located in Janki, near the national road number 8 - Warsaw-Katowice, about 15 kilometres south-west of the centre of Warsaw.
Prologis has seven distribution parks totaling more than 729,000 square metres of modern warehouse space in the Warsaw region. With a portfolio of over 1.9 million square metres, Prologis is the biggest owner and operator of industrial real estate in Poland (as of June 30, 2013).
Prologis