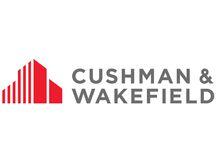 Following a slight downturn in the automotive industry over the past year, the e-commerce segment of the market is playing an ever more important role.

We are seeing development in terms of both local and foreign e-shops. Several are going down the route of building branches on the local market, while others are expanding abroad. The first step frequently tends to be neighbouring countries within Central Europe. E-shops from all over the world are also heading our way with the intention of settling in the region. And in order to expand, all of them need warehouse and logistics premises," Partner and Head of the CE Industrial Team at Cushman & Wakefield Ferdinand Hlobil reveals.

 "Retailers and stores are expanding their offer through e-shops and this is accompanied by further expansion of warehouse space. Meanwhile large foreign e-shops lease spaces to serve the Western European market and expand to the East. The workforce in the Central European region is skilled and significantly cheaper," says Tom Listowski, Partner, Head of Industrial and Logistics Agency Poland, and continues:

"Due to major seasonal fluctuations in volumes the availability but more importantly the ability to employ labour resources on flexible terms also play an extremely important role and is a driver for companies to locate such distribution functions in Poland where labour laws are more relaxed than in Western Europe. In Central Europe, it is also frequently possible to negotiate leases under the rate charged in locations west of our borders."

Major transactions in e-commerce over the past two years included TIM S.A. (30,000 sq m), Mall.pl (over 9,500 sq m), Home24 (26,400 sq m) and Oponeo (12,000 sq m) in Poland, Amazon (133,000 sq m), Mall.cz (29,000 sq m), Exiteria (11,000 sq m) in the Czech Republic, Alza.sk (12,000 sq m) in Slovakia and EMAG (7,700 sq m) and Mall.hu (6,300 sq m) in Hungary.
"Another notable trend on the market is increasing demand. These days it's no surprise to receive a request for 100 thousand sq m, occasionally even for 150 thousand sq m. That was rather unthinkable a few years ago," claims Ferdinand Hlobil.

Hungary is experiencing a revival in terms of leasing activity, vacancy rates and developer/investor interest in products on the market.
According to Gábor Halász-Csatári, Head of Industrial Department in Budapest: "The overall vacancy rate is at a historically low 10,6%; while looking at purely warehouse space we are talking about sub-10% levels. Automotive logistics, electronics and distribution are still on top of the activity list but e-commerce (like elsewhere in Europe) is gaining momentum. The emergence of large e-commerce companies such as Amazon on the Hungarian market still awaits however."

Take-up

A total of 4.5 million sq m of industrial space was leased last year. In 2013, this amounted to 4.4 million. These were exceptional years during which leasing volume exceeded the four million mark.
Demand on behalf of occupiers is very strong and almost all new space coming to market is occupied within a matter of several months. Over the past five years speculative construction has virtually ceased to exist in our segment. Developers have their hands full trying to satisfy demand for new buildings.
Of the 4.5 million leased metres, 3.7 million are located in Poland and the Czech Republic.

New development

Last year developers built slightly over 1.5 million sq m of new industrial and logistics space. One year earlier it was 1.4 million. The strongest development, however, took place in 2007 and 2008 when the level of two million square metres per year was achieved (in both years 2.5 million sq m was built annually).
Last year Poland and the Czech Republic were the dominant countries in terms of new construction (together 1.4 million sq m), a recovery was recorded in Slovakia with 80 thousand sq m last year. In the previous two years 20-30 thousand square metres were built. Development in Hungary and Romania has been minima in recent years; both countries are focusing on leasing existing space above all. And they're doing well at this," Ferdinand Hlobil reveals.

Vacancy rate

The vacancy rate in the region has dropped to an historic low of 5.7 per cent.
"In Hungary, the vacancy rate has fallen by five percentage points to the current 11 per cent, while over the past eight years it has stood at around twenty per cent. Unless the Hungarians start building on a massive scale, it can be expected that the vacancy rate will fall to below the healthy ten per cent level," Ferdinand Hlobil reveals.
The vacancy rate is also falling in Romania. This can be attributed to political stability, economic growth, cheap labour and plenty of available land. The country has huge potential, companies' interest in the country is constantly growing and Cushman & Wakefield has registered a number of major enquiries.

Outlook

These days we can speak of a strong developer market in Central Europe. When it comes to choice, occupiers have limited options, however at the same time in several locations it is almost possible to make turnkey projects since developers have land and projects ready to go. As such occupiers can have a built-to-suit building and don't need to necessarily adapt to existing spaces," Ferdinand Hlobil explains.

The influx of manufacturing companies from Germany, mainly attracted by cheaper qualified labour and lower costs in terms of real estate acquisition, is ongoing. And we expect this trend is set to continue.
Cushman & Wakefield