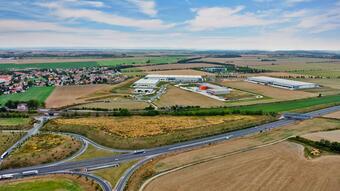 Development activity shifted into a positive direction. In 2017 ten new projects were handed over, with 118,700 sq m new space, which is 50% more than in 2016. As a result, compared to last year the modern logistics stock grew with 6%, reaching 2 million sq m by the end of 2017. However, the aforementioned new projects were mostly developed in built-to-suit (BTS) construction or immediately found tenant, thus only a limited available space remained in the market.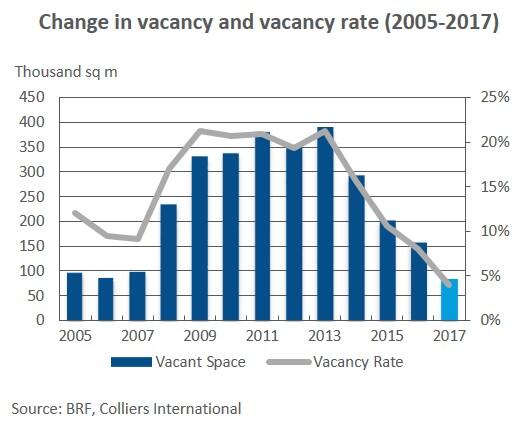 The industrial stock stagnated between 2012 and 2014, but started to grow again in 2015 and further accelerated in 2016. However, this growth could not keep up with the increasing demand, so the vacancy rate continued to fall, reaching the unusually low 4% in the Budapest market. According to Colliers, the vacancy rate is expected to continue to decline in 2018, due to the limited new speculative projects.
Experts still see continued interest in 2018 for good quality industrial premises (either to rent or buy) or prepared land for green field development in countryside locations.
"Currently, based on to the records, more than 130,000 square meters of industrial property is under construction, which is foreseen to be handed over in 2018 or has already been handed over at the beginning of the year. In addition, further development projects are expected to be launched in the Budapest market during this year, but their exact volume and completion time is difficult to estimate at this moment.
It should be noted that the warehouse projects - which are already under construction or will be completed during the year - are mostly built in pre-lease or BTS-construction. These developments are likely to be occupied even during the construction period, due to the strong shortage in the market for lettable areas. By the end of the year, it might easily happen that only a few thousands square meter continuous warehouse space will be available in greater Budapest" - added Tamás Beck, director of Industrial Agency at Colliers International Hungary.
Source: Colliers International