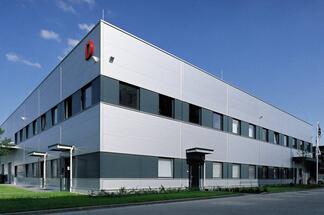 Diófa Asset Management represents four property investment funds and is committed to build a diversified portfolio in Hungary to continuously generate sustainable income for its investors. Besides a strong modern office stock, the company started to build a retail portfolio in 2016, resulting in one third share of the annual retail investment transactions in Hungary. With this new deal, the industrial share of the property portfolio increased from 9% to 20%.
By representing one open-ended and three private real estate funds, Diófa Asset Management transacted a total of 320 million euros in property investment through barely three years. Due to the successful asset management strategy, the 270,000 sq m large property portfolio is 95% occupied.
"Record volume levels, last seen in 2007, define the market that causes changes in the market's dynamics and put pressure on yield levels. Our company grew with our portfolio; with qualified colleagues we ensure that Diófa Asset Management's services stay above average for the investment funds we represent to our 250 tenants. We plan to remain active on the property investment market, while 2017 will be a new milestone, as we plan to turn our energy on major developments and hope to publish details about these in the near future." – highlighted László Vas, head of real estate investments at Diófa Asset Management.
According to commercial real estate agencies, international investors put Hungary back on their investment map and starting to be active again. In addition, local investors are also active and they represent nearly 30% of the total transaction volume closed in the past two years. Diófa Asset Management is among the largest local investors, around 40% market share was dedicated to the company.

Diófa Asset Management