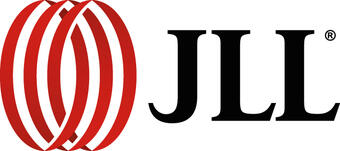 The park, owned by DAV-Property Ltd., consists of 7 industrial properties, offering 24,500 sq m industrial and 2,200 sq m office space for lease. The park is located between Vecsés and Monor, directly at the junction of road No. 4, at approximately 10 km distance from the airport. M3 and M5 motorways are easily and quickly accessible via M0 motorway wich runs close to the industrial park.

The new tenant of the park is the Hungarian subsidiary of Orbico Group, named Orbico Hungary Ltd. The company is the leading distributor for a large number of globally known brands and it is present in 17 countries, providing top quality distribution and logistics services to its partners. The current lease transaction provides opportunity for the future business expansion and the improvement and harmonisation of the processes linked to the present product portfolio.

Melinda Mészáros, Logistics Manager of Orbico Hungary Ltd highlighted the followings: "Our company was looking for an industrial park in which we could find balance between the diverse requirements of our partners and the large scale of product portfolio. Therefore we were looking for industrial schemes around Budapest with high quality technical specifications. During the lease negotiations we realised that the future cooperation among the landlord, the facility manager and our team would be a key aspect of the selection.    

The international property advisor JLL acted as landlord representative in the lease transaction. According to JLL's latest research publication, Budapest City Report Q2 2014, vacancy rate of industrial and logistics properties decreased to 19.1%. This downward movement was due to the buoyant leasing market during the second quarter of 2014. Although lease renewals took the majority of the industrial take-up (45%), net take-up - including new transactions (30%) and expansions (19%) - was slightly higher, resulting in decreasing vacancy rate.

Roland Kis, Head of Industrial at JLL said: "We are delighted to provide professional advice to an outstanding company on the domestic logistics market in their property search. This transaction proves the strategic position of South Pest logistics region and confirms that modern logistics parks offering high quality services remain attractive destination not only for existing but also new tenants on the market."            


JLL