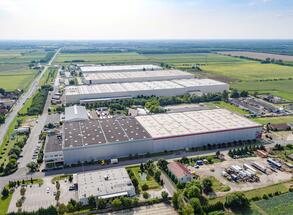 One of CTP's key contract partners, Dana Hungary Kft. is developing a new cogwheel manufacturing plant in Győr. The automotive supplier will invest EUR 46 million its fourth facility in Győr. Construction of the 13 000 sq m plant is already underway. It is expected to enter production in early 2019.
CTP has two large-scale property development projects underway to be completed by summer 2017. In Vendel Park, Biatorbágy, the company is adding an extra floor space of 16,000 sqm to GSI's existing facility. In Tatabánya, it is developing a logistics hub of 27,000 sqm for medical device manufacturer Coloplast.
In Tatabánya, CTP is also adding an extra floor space of 16,800 sqm to Rudolph Logistik Gruppe's existing warehouse facility of 6,500 sqm. The project is scheduled to be completed in early 2018.
An automotive vendor not yet present in Hungary has recently selected Komárom as the site of its local manufacturing base. CTP is constructing its facility under a greenfield project by early 2018.
"The segment of high-quality industrial properties with a logistics and manufacturing profile continues to see brisk demand in Hungary. The local market is penetrated by new companies which enables us to re-lease our industrial properties with a good location and an outstanding price-to-value ratio in a very short time. This happened in the industrial park near Üllő where a partly vacated 12,000 sqm warehouse was occupied by a new tenant shortly. We welcome new tenant demand in the market and offer a fast solution to companies turning to us for help", said Csaba Hegedűs, CTP Asset Manager in Hungary.
CTP