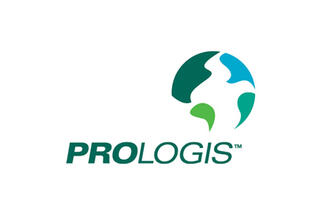 Mark Zulverhas been promoted to the position of theSenior Vice President, Head of Operations, CEE. He has worked for the company for 13 years and has extensive expertise of the market and the company's portfolio in the region. Mark is responsible for leading the Operations team, mentoring colleagues and building excellent relationships with external partners. One of his recent achievements includes finalising the sale of 11 Prologis distribution properties in Poland to Hines Global REIT Poland Logistics Holdings I LLC.



Bartosz Mierzwiak has been promoted to the position of theSenior Vice President, Market Officer in Poland. He joined the Prologis team in 2010 as Vice President, Market Officer in Poland. Bartosz places great emphasis on building strong relations based on trust both with clients and colleagues. This has contributed to the success of three Prologis teams responsible for construction, leasing and land monetization, all of which have made a substantial contribution to the company's development in the region.



Ewa Zawadzkawas appointed asVice President, Head of Development in Poland. In her previous role as head of the Business Development team, Ewa worked out an effective model of co-operation with clients which led to the signing of agreements for construction of four build-to-suit (BTS) projects. Since joining Prologis in 2007, she has gained international experience in sales, customer service and logistics. She has also gained experience implementing projects related to the optimisation of logistics processes, including organisation and commissioning of distribution centres.



Marek Fischer has been promoted to the position of theDirector Project Management in Poland. As a member of the Business Development team, he is responsible for preparation of offers, valuations and supervising the implementation of investments in BTS projects. Marek, who joined Prologis in 2005, boasts 30 years of experience in the construction of commercial real estate properties, making him an expert in managing the construction of large-area turn-key distribution centres.


Ben Bannatyne, Managing Director & Regional Head CEE at Prologis said: "I would like to congratulate the team on their well-earned appointments, which not only reflect their hard work, experience and expertise, but also their ongoing commitment to providing top quality service to our customers and partners. Their success contributes to our continued growth and position as an employer of choice in the CEE region."
With a portfolio totaling more than 3.5 million square metres (as of June 30, 2013), Prologis is the primary operator of distribution facilities across Central and Eastern Europe including Poland, the Czech Republic, Hungary, Slovakia and Romania.
Prologis