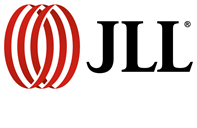 Rozália Park is located in Biatorbágy, along M1 motorway with excellent visibility and accessibility. The total leasable industrial area is 57,000 sq m in the park. The tenants are mainly from logistics sectors and some of them offer packing and assembling services. The park offers professional services for its occupiers in order to provide the highest quality industrial environment. The landlord puts strong emphasis on client satisfaction which is proved by the outstanding 100% renewal ratio of the existing tenants in the last two years.

The last industrial unit within the park was a standalone building, which has leased to Gimek Zrt. The total size of the industrial space is 9,380 sq m.   

Gimek Zrt. is an air conditioning and air treatment - ventilation equipment's manufacturer company. The firm has gradually expanded until they had to move out from their previous location. The new location was required to be modern and innovative and fulfil the company's technological criteria. Rozália Park could offer the optimum for all requirements. During the negotiations the landlord handled all tenant requirements flexibly and executed major investments in the premises to adjust it to the new tenants' activities.      

JLL is the exclusive representative of Challenger Holding. Gimek Zrt. was represented by Colliers during the lease transactions.
JLL