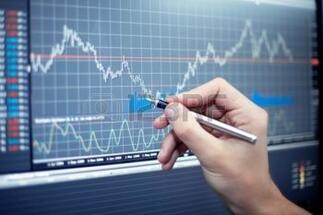 The total modern industrial stock in Hungary was 5,047,330 sq m at the end of Q3. The stock in Greater Budapest reached 3,447,460 sq m, while a further 1,599,870 sq m of industrial space was located in Regional Hungary.
In Q3 2023, the Greater Budapest speculative stock increased by 140,730 sq m, adding five buildings to the stock, in Regional Hungary, five new building were also handed over and the regional stock increased with 92,610 sq m. In the former, the largest new delivery was Hello Parks Páty PT1 with 57,760 sq m of space, while the largest new delivery in Regional Hungary was in Győr by VGPark, adding 38,000 sq m to the regional stock.
The vacancy rate at the end of Q3 2023 was 10.0% in Greater Budapest, an increase of 140 basis points quarter-on-quarter and an increase of 510 basis points year-on-year. At the end of the quarter, a total of 345,870 sq m of logistics space was vacant in Greater Budapest, while vacant areas outside Budapest reached 89,570 sq m, corresponding to a vacancy rate of 5.6%. The national countrywide vacancy rate stands at 8.6%.
Total demand in Greater Budapest amounted to 85,160 sq m in Q3 2023, indicating a decrease of 56% year-on- year. On a year-to-date basis, total demand reached 316,950 sq m, which is a 32% decrease compared to the same period in 2022. In Q3, take-up excluding renewals reached 35,730 sq m., showing a 79% decrease compared to the same period of last quarter. Year-to-date take-up
excluding renewals in 2023 has reached 174,120 sq m, representing a 49% year-on-year decrease.
In regional Hungary the largest deal was a pre-lease agreement of 19,000 sq m at VGP Park Győr, while in Greater Budapest the largest lease agreement was a lease renewal for 15,510 sq m at CTPark Budapest ULL7. Lease renewals accounted for 58% of gross take-up, which was followed by new leases with a share of 32%. Expansions represented 9% of the total leasing activity, while pre-
leases only reached 1% in this quarter.
In the third quarter of 2023, 21 leasing transactions were registered in Greater Budapest, with an average transaction size of 4,060 sq m – two of them for more than 10,000 sq m. The majority of leases continued to be concluded in big-box logistics parks, while in city-logistics parks nine agreements has been registered with an average size of 2,580 sq m.
In Q3, the net absorption of Greater Budapest has turned positive and amounted to 78,590 sq m.

BRF