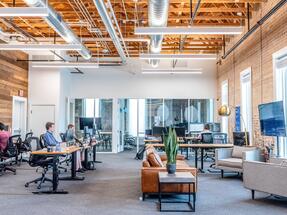 There are three practices you can use to enhance the quality of your property data based on the four pillars of information management: people, process, technology, and content.
Create a process for maintaining the property data Get your team onboard Assess data quality regularly
But what does this mean in practice? Let's take a closer look.
1. Create a process for maintaining property data
The way data is recorded and stored is often one of the key causes of data problems. This is common in property asset management since property data is traditionally gathered from a number of sources, both internal and external.
Getting a structured business method in place with conventions and regulations to guide the data maintenance process is an easy solution. In this step, make sure to answer the following key questions:
What is the essential data for your practices? How should you input the information correctly for each data field? How often should property data be updated? Who is responsible for maintaining each set of data? How will we review data quality and check for data errors?
Let's take a look at an example of how you can keep track of your basic property records. Ask yourself: do you have a plan for verifying all properties' square footages? Or is there a convention on how property addresses should be recorded (to avoid variation like Hämeentie 10 A, 00101 Helsinki, Finland or Hämeentie 10 A, Helsinki 00101, Finland)? Although the guidelines for such practices may appear insignificant, they collectively define the shape of your property data.
2. Get your team onboard
Even the most flawless procedure is useless unless it is put into practice.
This is why it's crucial to communicate the data maintenance standards to your team and support their use of them. Be sure to think of everyone involved in managing your asset, including external personnel.
To get your team on board, consider offering:
Training on process and standards for data entry A reward for team members who have high-quality data
Systematic training is a great way to get your operation to be more consistent. It can be difficult to coordinate training for everyone involved in your entire portfolio at the same time. Consider a step-by-step approach, such as starting with facility managers and moving on to lease-hold managers, risk managers, and so on.
Take the time to make sure everyone understands and is able to implement the conventions accurately.
In order for the process to be sustainable in the long run, the best practices should be encouraged through recognition and rewards. Don't be shy about complimenting and rewarding your property managers for their data management efforts!
3. Assess property data's quality regularly
Even if you have a process in place that your team follows to the letter, data issues can arise due to human error.
Some errors are obvious, while others are lost in the haze of information. As a result, regular database monitoring is required to ensure consistent, high-quality data.
Having a defined method to assess data quality will result in a significant improvement in data's overall condition, whether you have simple document storage or advanced property management system(s).
This is especially true when dealing with multiple information sources, which necessitates cross-referencing between them.
Data assessment can be carried out on a predetermined schedule or on a random basis.
Due to the scope of the job and the need for a detailed understanding of your property's data structure, having a data specialist or committed team member track and correct the data on a regular basis is much more successful than conducting semi-annual or annual reviews.
Data management is an investment that pays off in the short and long term for every business. Well-maintained property data assists in property asset management by keeping you up to date and eliminating hidden risks from your portfolio.