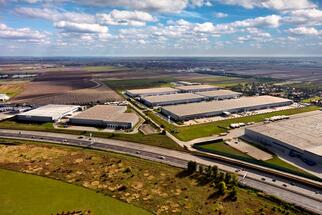 Recent transactions outline that there is an increased activity in the industrial property market both in the Budapest region and in countryside locations. The range of the active market players has become wider and there are new companies arriving as well - especially from the automotive supplier and the electronics sectors. Investments from the automotive industry reached a new record this year representing close to 70% of total foreign direct investments, with the domination of German companies, totalling the investments of 1.5 billion euros.

Hungary's important role in the regional automotive industry is unquestionable, and it is believed, that this increasing activity, together with the positive market atmosphere is expected to result many more automotive companies to arrive to Hungary and the region.

Sona BLW, a German-Indian automotive supplier company can be mentioned as one of the examples. They only had manufacturing locations in India, U.S. and Germany, but their 10 year lease agreement for 4,200 sq m (with an expansion of further 4,200 sq m by Q3 2017) in Polgár Industrial Park, with the investment of 4.2 billion forints, was the first in the CEE region.
Another example for the increasing interest towards Hungary is the sale transaction of the Samsung Electromechanics Industrial site – including a 12 ha plot and a 13,000 sq m building – located in Szigetszentmiklós, Leshegy Industrial Park, adjacent to the M0 ring road. The transaction was closed in 2016 Q3, following a less than one year of intensive marketing activity. The Buyer was a Chinese based production company called Express Luck, a well know brand in the television production / assembly sector.

As a further industrial site sale transaction, the Unicredit Leasing owned – used by Europapier – warehouse and office building in Törökbálint, Budapest suburban area has been sold recently. The 4,900 sq m building was bought by a German based trading company specialized for promotional gifts.

Colliers acted as an exclusive agent to the owners in all 3 transactions.

The share of industrial type deals from the total investment volume has almost doubled in the first half of 2016 compared to the whole year of 2015. This is mainly the result of the number of portfolio transactions realized in the sector during H1 2016. CTP acquired some 135,000 sq m of warehouse space through a number of transactions, while Blackstone took over the entire Hungarian logistics portfolio of Immofinanz accounting for approximately 100,000 sq m. Colliers also witnessed a gradual increase in average deal sizes for a number of years now in each sector.

Colliers International