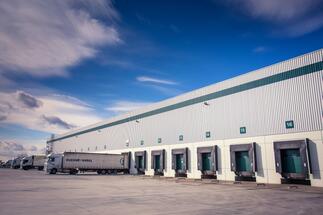 The leasing activity includes:
•    11,900 square metres with logistics company GEFCO Group and
•    1,800 square metres with global logistics company DB Schenker, which is an existing customer at the park and is expanding its space with the new lease.

With these leases and a previously signed contract with GEIS Group for 8,900 square metres, Building 7B totalling 23,600 square metres is 96 percent leased, with only one 1,000 square metre unit available. Prologis Park Bratislava as a whole, which totals 260,000 square metres, is now 99.7 percent leased.

"We continue to see excellent leasing momentum in the Bratislava market, which increasingly is becoming one of the most important logistics hubs in Central and Eastern Europe," said Martin Polák, senior vice president,  country manager, Prologis Czech Republic and Slovakia. "These two agreements reflect ongoing demand from our customers for Class-A logistics facilities to support their growing businesses."

Prologis Park Bratislava is a state-of-the-art industrial park that currently consists of 10 buildings. The park's location 24 kilometres east of Bratislava's city centre, two kilometres from Senec and 16 kilometres from the international airport makes it ideal for domestic and international logistics operations.
 
Prologis is the leading provider of industrial space in Slovakia, with three distribution parks totalling 478,000 square metres in Bratislava (Senec), Galanta (Gan) and Nove Mesto.
Prologis