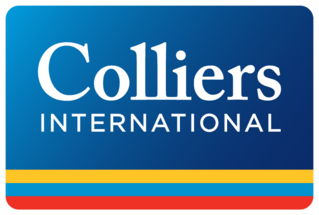 New Owner of the industrial property is Morgan Advanced Materials, a world leader in advanced materials.

The sales mandate had a prelude of more than 2 years; "The asset's good location, the improving market conditions, appropriate value expectations on both sides lead to successful closing of the transaction." – Hamish White, Head of Asset Management of Recovery Property Utilisation and Services Zrt. commented on the sales process.

The industrial property is located in the 10th district of Budapest, in the close vicinity of M0 ring road, with a total land area of 34 670 sqm. The major part of the industrial site was built in 2007, the production hall, workshop and social blocks occupy an area of 3 579 sqm, the head office building including social areas and basement occupy and additional 1 966 sqm.

The Buyer Morgan Advanced Materials produces a wide range of specialist, high-specification materials that have extraordinary attributes and properties. Tibor Sill, Managing Director of Morgan Advanced Materials Hungary highlighted the Buyer's activities and plans. "- Proximity of the airport is crucial to serve our customers all around Europe. We have reached limits of expansion at our Gyömrői street site. The new site will be the base for our growth on long term."

After a fast refurbishing, the new Owner is planning to move in during 2015.
Colliers