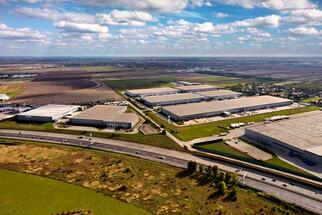 "We came to a significant milestone and felt that a new logistics centre was the best way to serve the increased demands of customers even more effectively. Inter Cars and Prologis have an excellent working relationship internationally and, based on past experience, we found it easy to commit ourselves to a professional partner," said Csaba Baan, CEO of Inter Cars Hungária Kft.

"The demand for modern logistics properties has been increasing recently, giving us the confidence to carry out this speculative development. We are delighted to confirm our first customer for Prologis Park Budapest-Sziget DC7," said Laszlo Kemenes, senior vice president, country manager, Prologis Hungary.

Prologis Park Budapest-Sziget currently comprises six buildings totalling 128,000 square metres of industrial space and 21,000 square metres under construction. The park is located in the industrial zone of Szigetszentmiklós, in a submarket of Budapest that provides direct access to the national and international road network via the M0 Budapest ring road.

Prologis is the leading provider of distribution facilities in Hungary with more than 610,000 square metres of logistics space in eight industrial parks (as of March 31, 2016).
Prologis