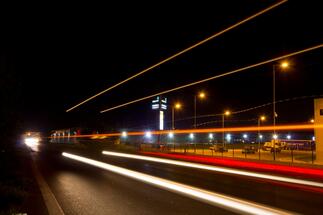 The transactions at buildings DC12 and DC13include:
•    5,562 square metres with a leading spare car parts and accessories distributor, in DC12;
•    2,600 square metres of distribution and office space with Kerschner, an Austria-based environmental services and logistics company, in DC13;
•    2,300 square metres of distribution and office space with Spandex, the world's leading trade supplier to the sign-making and display industries, in DC12;
•    342 square metres of office space with PPA Power DS, an alternative energy supplier, in DC13.
Prologis also finalized two renewal and expansion agreements in existing buildings at Prologis Park Bratislava. The transactions include:
•    a 17,069 square metre renewal and a 2,945 square metre expansion with a consumer goods distributor;
•    a 1,664 square metre expansion and an additional 118 square metres of office space with Textile House, a second-hand clothing retailer. The company's total leased space is now 10,000 square metres in DC2.
"Strong performance at Prologis Park Bratislava led us to speculatively develop two additional buildings there, both of which are already 50-percentleased," said Martin Polák, senior vice president and country manager, Prologis Czech Republic and Slovakia. "Prologis' success in this region speaks to our team's ongoing ability to provide Class-A buildings and high-quality facility management in direct response to customer demand."
Prologis Park Bratislava is a state-of-the-art industrial park24 kilometres east of Bratislava's city centre, two kilometres from Senec and 16 kilometres from the international airport. It comprises more than 250,000 square metres of production and distribution space.

Prologis is the leading provider of distribution facilities in Slovakia with more than 478 000 square metres of logistics and industrial space (as of June 30, 2015).


Prologis