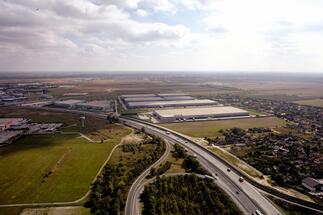 The transaction includes a 7,500square metre build-to-suit facility (DC6) and a 19,000 square metre lease in an existing building (DC4). DB Schenker is planning to consolidate its operations at this location, including its local headquarters office in Hungary.

The cross-dock build-to-suit facility will offer access for smaller trucks on one side and loading docks on the other. Building highlights include column-free warehouse space and side-loading ramps for trucks and vans. Construction is scheduled to commence in the second quarter of 2014 with completion expected in the fourth quarter of 2014.

"With the rise of e-commerce, we have witnessed an increase in the number of requirements for cross-dock facilities in the vicinity of major cities that allow for last-mile delivery service." said László Kemenes, vice president and country manager, Prologis Hungary. "Our unmatched land bank and development expertise provide our customers with customizable solutions for their logistics needs. Only Prologis could offer a combination of an existing facility with a new development and the potential to expand within the park in the future."

Prologis Park Budapest-Sziget is situated in the industrial zone of Szigetszentmiklós in a submarket of Budapest. The park provides direct access to the national and international road network via the M0 motorway which provides rapid access to the M1, M7 and M5 motorways, offering an attractive logistics location.

Prologis owns and manages approximately 3.7 million square metres of logistics and distribution space in Central & Eastern Europe as of March 31, 2014.
Prologis