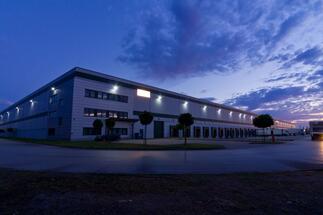 "After a period of consolidation and cautious customer demand in Hungary we are now seeing an increase in demand for high-quality, well-located logistics facilities. We are proud of signing our second-largest lease in this market this year, following the contract that was signed with Schenker for 26,600 square metres at Prologis Park Budapest-Sziget," said László Kemenes, Vice President and Country Manager, Prologis Hungary & Romania. "We are pleased to welcome our new customer at Prologis Park Budapest-Gyal and wish them much success in their new facility."

Prologis Park Budapest-Gyál is a state-of-the art distribution centre that consists of five buildings, totalling more than 151,000 square metres of distibution and office space. It is located approximately 18 kilometres south east of Budapest city centre and 17 kilometres west of Liszt Ferenc International Airport. The park is adjacent to the M5 motorway (that leads south towards Serbia and Romania) and the M5-M0 junction.

With its active engagement in five countries across the region (Poland, Czech Republic, Hungary, Slovakia and Romania) and a portfolio totalling more than 3.7 million square metres, Prologis is the leading provider of distribution facilities in Central & Eastern Europe (as of 30 June 2014).