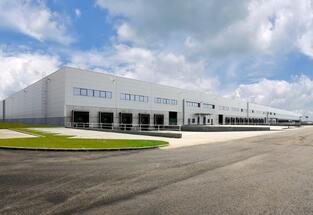 Developed in 2007 and 2008, the park's four buildings comprise 107,770 square metres of Class-A industrial space. Each building has achieved Energy Performance Certificate rating 'A'. The park, which includes 36.4 hectares of land for potential development, is located along the Bucharest-Pitesti highway, Romania's primary east-west interstate motorway, and is approximately 23 kilometres west of downtown Bucharest. It is the only park developed by Prologis in Romania.

Ben Bannatyne, managing director, regional head, Prologis Central and Eastern Europe. "This transaction is in-line with our investment strategy of aligning our portfolio with global markets. Upon closing of this transaction, Prologis will exit the Romanian market".

Remon Vos, CTP CEP. "CTP focuses on central European markets and has recently extended the number of projects in Romania, in particular to accommodate existing clients. CTP builds industrial property for manufacturing companies and the portfolio will reach 3 million square metres by year end."

JLL real estate agency represented Prologis.

With its active engagement in five CEE countries and a portfolio totalling 4.3 million square metres, Prologis is the leading provider of distribution facilities in Central and Eastern Europe (as of 30 June 2015).
Prologis