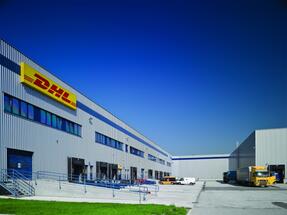 Renamed Prologis Park Budapest M1, the park comprises five facilities totalling 69,105 square metres. It can accommodate domestic, regional and international customers.

Prologis Park Budapest M1 customers include Daejung, DHL, Kuehne& Nagel, LGI, Metal Hungaria, MT Display and Willi Betz.

The park is situated on the western corridor of Budapest, 23 kilometres west of the city centre, and has direct access to the M1 motorway, connecting Budapest to Győr (Hungary), Bratislava (Slovakia) and Vienna (Austria).

"This transaction follows the 390,000 square metres of acquisitions we completed last year in Central and Eastern Europe, all of which were below replacement costs,"said Ben Bannatyne, managing director, Prologis Central and Eastern Europe. "Located on the main western trade route to Budapest, Prologis Park Budapest M1 complements our existing portfolio. Location is a key decision for our customers, and we are now able to expand our offering with an additional distribution park in the core Hungarian market."

JLL real estate advisory company represented Prologis in the transaction.
Prologis is the leading provider of industrial real estate in Hungary with a portfolio totalling more than 548,000 square metres (as of 31 December 2014).


Prologis