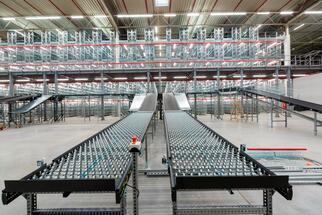 "Having been given the option to expand later when we signed the agreement for our existing building, we decided to go ahead with it largely due to our satisfaction with the park's location," said Oldrich Petranek, international operations director, Mall.cz. "As our business continues to grow, we need more high-quality space to fulfil high demand from our customers, as well as a professional property management team that allows us to fully focus on our operations, both of which are being provided by Prologis."

Situated adjacent to Mall.cz's existing 31,000 square metre build-to-suit facility, which was delivered in 2015, the new building, DC5B, will be fully customised to meet the specific requirements of e-commerce distribution.

"Our Prague portfolio continues to receive strong demand, and Prologis Park Prague-Jirny, in particular, is performing exceptionally well," said Marek Muller, director development and leasing, Prologis Czech Republic. "This new agreement follows a recently delivered 32,500 square metre build-to-suit expansion for another customer at the same park and reaffirms our strategy regarding location and property management."

Prologis Park Prague-Jirny is a state-of-the-art distribution park that currently comprises 255,000 square metres of distribution space. The park is 8 kilometres east of the Prague city border and has direct access to the D11 motorway, which enables efficient distribution to local markets and neighbouring countries.

Prologis is one of the leading providers of distribution facilities in the Czech Republic with more than 985,000 square metres of logistics and industrial space (as of March 31, 2016).
Prologis