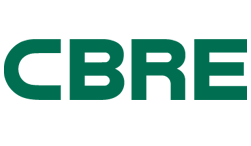 In 2015, CBRE was appointed by IDI Gazeley, a leading global investor and developer of logistics real estate, to manage a portfolio of 39 logistics and warehouse assets spanning six countries across Europe covering a combined area of 850 334 sq m. Under the agreement, CBRE manages this portfolio of logistics properties and warehouse assets in prime locations situated throughout Germany, France, Italy, Spain, Hungary and the UK.

One of the most valuable assets within the Hungarian portfolio is M0 Central Business Park, located directly on the M0 ring road. From August 2015, CBRE began operating as an exclusive letting agent and manager of the property. Industry-leading supply chain management company UTi Hungary moved to MO Central Business Park in September 2015. A five year extension to the lease was agreed thereafter, following a negotiation between IDI Gazeley and UTi Hungary, thanks to the effective support of CBRE and the flexibility and client-focused approach of IDI Gazeley.

The M0 Business Park offers different size rental units between 750 sq m and 4,600 sq m. The units are ideal for assembly halls, warehousing, and logistics services. The park can be approached either from the Buda side on M0 from the city centre through Csepel or also on M0 from Pest direction. The Budapest Liszt Ferenc International Airport is 15 minutes away. Thanks to M0 ring roads M1, M3, M5, M6, and M7, motorways can be accessed in 10-30 minutes from the warehouses.
CBRE