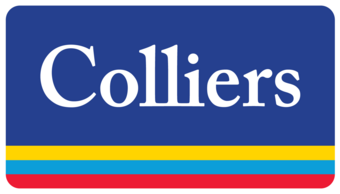 Waves of uncertainty emanating from Europe's macro-economic and geopolitical turbulence are beginning to ripple through commercial real estate (CRE) markets, but on the evidence of Q3 investor activity appetite remains strong, as reported in the latest Capital Markets snapshot for Europe, the Middle East and Africa (EMEA) by Colliers, a global leader in CRE services and investment management.
Germany, France, Italy and Spain all saw strong headline investment volumes for Q3, even as central banks hiked interest rates over the quarter in the face of double-digit inflation across Europe.
Nevertheless, despite robust headline figures, Colliers experts expressed caution, stating that the macro-economic picture cannot be ignored, and is likely to pressurize activity and pricing in the months ahead. "The days of yields of 2-plus percent may be over," said Luke Dawson, Managing Director, EMEA Cross Border Capital Markets at Colliers, "Higher interest rates are re-pricing assets, and yields are softening accordingly."
One major market that did register a sharp slowdown was the UK, where investment volumes halved between Q2 and Q3, amid a renewed bout of political and policy turbulence. "Q4 may turn out to be a clearer indication of the trajectory of the UK market," said Richard Divall, Director of EMEA Cross Border Capital Markets at Colliers "Nonetheless in the UK and EMEA more broadly, real estate's relative attractiveness will support the market and continued investment activity, particularly around prime product in major cities."
UK posts sharp quarterly slowdown
Investment volumes halved between Q2 and Q3 in the UK market, falling from over £16 billion to £8 billion, with the slowdown felt across all sectors. Re-pricing is slowing the pace of transactions as investors process the implications of rising interest rates, political upheaval and stuttering economic growth.
France sees active Q3
The €640 million sale of the super-prime 160 Champs Elysées in central Paris was one component of €7.4 billion-worth of transactions over the quarter, with total transactions up 34% in the year to date, at €19.7 billion. While the greater Paris region made up about a quarter of the total, it was by no means the whole story, with sectors such as logistics holding up well nationally. Nevertheless, as elsewhere, rising bond yields and debt costs are heightening market uncertainty going into the fourth quarter.
Spain logs student mega-deal
The stellar first half of the year for Spanish CRE investment continued into the third quarter, with investment volume reaching €4.75 billion. This number was flattered by one mega-deal, a €900 million acquisition of 42 student housing assets by PGGM. Looking beyond the headline figure, high inflation, soaring energy prices and rising financial costs are likely to make a noticeable dent in household savings and consumption, with knock-on effects in the residential market in particular.
CEE volumes lag
Central and Eastern Europe also showed signs of uncertainty. Volumes in Poland were down 10% on the equivalent quarter of 2021 and market activity in the Czech Republic remained minimal, although Romania posted growth and is looking forward to a potentially strong Q4.
Germany excels based on big deals
At €13.1 billion, total transaction volume in Germany was up by around 27% from the previous quarter, while the first nine months of the year were up by around 8% on the same period of 2021. The numbers are being driven by big deals in the >€250 million bracket, with particular interest in buildings with strong sustainability credentials. Nevertheless, Colliers perceives a shift in the market, with power shifting from sellers to buyers as the wider economic picture becomes cloudier.
Netherlands' market heats up on safe haven status
Core Dutch real estate has long been viewed as a place of safety in times of trouble, and Q3's results suggest that this remains the case, with demand buoyant. Colliers expects this factor to support growing investment volumes this year, with a planned transfer tax increase in 2023 a further impetus.
Colliers