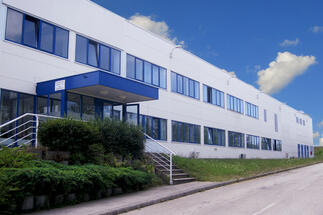 These acquisitions are a result of CTP's ambitious expansion plan in the country, which is the primary task of new Country Manager of Hungary, Mr. Rudolf Nemes.
The first plot of land is located in Biatorbágy, where CTP already owns 165,000 m2 of space. With this acquisition, CTP-owned future lettable area can reach more than 450,000 m2. The land has outstanding visibility and exceptional access and infrastructure, and is a unique offer in the area.
In addition to existing locations, CTP is expanding its portfolio closer to Dunaharaszti. This second land plot is located next to road 51 and the Coca-Cola beverage factory. It is CTP's first venture into this area — well-known thanks to a number of industrial properties, specifically warehouses — and its second location in the southeast area of Budapest, where CTP currently owns 100,000 m2 of industrial space in Üllő and, with this new acquisition, now has potential for expansion of up to 150,000 m2.
"This year, we have set ambitious goals. New acquisitions in locations with great potential are the first step to quick and successful expansion. The Hungarian industrial property market's vacancy is at a record low of 4%, which will accelerate CTP's plans of launching construction at these sites as soon as possible," said Mr. Nemes, Country Manager.
Construction in both locations will begin in the second quarter of 2018, and CTP has plans to finish them in the first quarter of 2019. Estimated asset value has reached almost EUR 300 million. CTP is growing not only in terms of assets, but also in terms of team expansion, which has increased by 100% YoY.
CTP