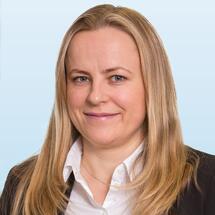 Erika has 14 years of professional experience; she started her career at CIB Group on sales area, then from 2006 she joined Unicredit Leasing's real estate division and worked with the financing of existing and greenfield industrial properties. From 2016 she continued her career at MKB-Euroleasing.
Her main tasks will be to fulfill the increasing number of enquiries from the countryside, besides winning and representing exclusive mandates. Her additional tasks will encompass helping the Agency's work by providing professional real estate services for domestic and international clients, to further increase Colliers Industrial Agency's market share.
"I am delighted to welcome Erika on board, who we have met during previous transactions. I am sure, that she can be a valuable member of our team with her knowledge and experience. Thanks to her arrival, the Industrial Team has 6 members again, becoming the biggest dedicated Industrial Agency Team in Hungary. Our consultants have over 65 years of experience, all of us with more than 10 years at Colliers, so I wish Erika at least as many successful years with the team." – said Tamás Beck, Director of Industrial Agency at Colliers Hungary.

Source: Colliers International