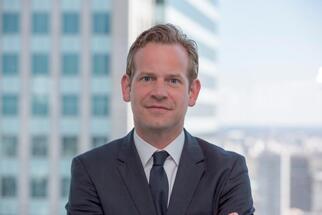 With his knowledge of the region and of the CBRE business Joerg will continue to strengthen the CBRE brokerage platform. Joerg and his teams will coordinate across service lines and country borders to deliver a premium service to CBRE clients.

Joerg brings more than 10 years experience to the role following a short period of working in Global Corproate Services in Vienna he established and managed CBRE's Slovak office for six years. In 2011 he moved to Warsaw to work with and strengthen the Polish team.

"Joerg has been instrumental in establishing a cross border agency platform in CEE over the last few years. We consider the Industrial and Logistics business as a priority going forward and with his experience and expertise, we are confident Joerg will further develop our market-leading position", Andreas Ridder, Chairman, CEE, CBRE, commented:

"We are serving both the fast-turning brokerage deals in existing stock and the complex, strategic, build-to-suit requirements that are driven by labour and location. With the continuing support of our regional management, the EMEA Industrial and Logistics team and our global network, my ambition is to grow into a market leading position very quickly", Joerg Kreindl, Head of Industrial and Logistics, CEE added.


CBRE