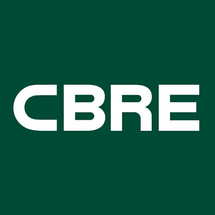 The 18-strong collection of core logistics assets acquired by Blackstone for €275 million is spread across eight European countries: Austria, France, Germany, Hungary, the Netherlands, Norway, Spain and the United Kingdom.

The final asset in the portfolio, located in Doncaster, England, was a 70,147 sq m warehouse with an average unexpired lease term of over five years, which was sold separately to Tritax for approximately €74 million.

The combined portfolio boasts a total of 504, 444 sq m of lettable space with a rent roll in excess of €24 million per annum across 35 tenancies. The Curve Portfolio assets are held across various funds with three held in Special Purpose Vehicles (SPVs) and 16 as property assets.

"The Curve Portfolio is the most geographically diverse logistics portfolio to ever be sold in Europe. The interest we received is testament to the high level of investor demand for quality logistics assets across the continent. "We timed the sales to coincide with the uplift in economic sentiment throughout the region, and the return of investor focus on logistics assets in markets previously considered peripheral, including Austria, Hungary, Norway and Spain", James Markby, Head of EMEA Industrial and Logistics Investment, CBRE, commented.

"The Hungarian asset was relatively small in the overall portfolio nevertheless it sends an important message to the markets. We have seen an increasing number of industrial investment transactions in Czech Republic and Poland; however, Hungary was left off the map of such investors until recently. The sale of Tulipán Park in Budapest West confirms that Hungarian assets can be lucrative if the quality is good and the pricing is right", Tim O'Sullivan Head of Capital Markers at CBRE Budapest added.

The complete acquisition, from the start of marketing to exchange of contracts was completed in less than 12 weeks. SEB is the leading corporate and investment bank in the Nordic countries, serving large corporations and financial institutions with corporate banking, trading and capital markets and global transaction services.
CBRE